The Backbone trail is a beautiful 68 or so mile trail that goes through the Santa Monica Mountains. It is surprisingly close to Los Angeles, starting just a few miles from the Santa Monica Pier. Unfortunately, thru-hiking the trail legally is not possible unless you hike 50 miles in a day. The trail website reccomends staying in hotels nightly and taking an uber back to trail in the morning. We totally did that, and of course we didn't stealth camp in spots that meet LNT guidelines.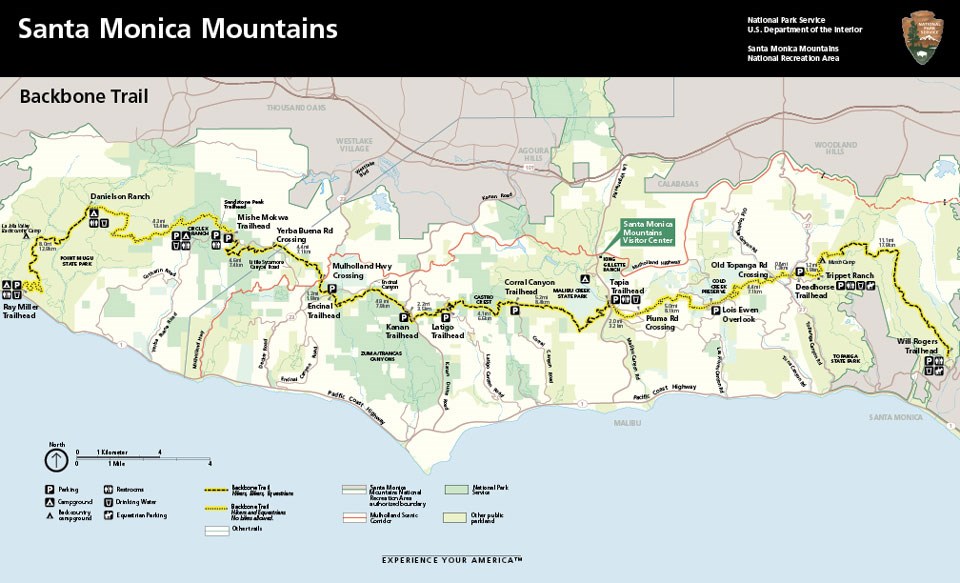 The night before I started the trail, I was in Berkeley, California. Because of flygkskam and my love of buses, I took the night bus from Berkeley to Burbank. My friend Matt picked me up. After cooking up some delicious gnocchi in the back of his beautifully built out 1999 Toyota Sienna while watching the sunrise over Los Angeles. After sitting in traffic for an hour, we arrived at the start of the backbone trail. I do not think overnight parking is allowed at Will Rogers State Park. We parked Matt's trusty Sienna in front of a massive 10 million dollar house in the Pacific Palisades. Online sources informed me that parking was legal here for up to 7 days. After locking the car to protect it from the seedy neighborhood, we were off.
If you want to hike this trail and do not have a Matt to hike it with you, I'd recommend taking the LA Metro Expo Line to Santa Monica, and walking a few beautiful miles on the beach to Will Rogers State Park.
The first day of the trail was very beautiful. We walked through thick chapparal, and it felt quite warm in contrast to the colder weather in the Bay Area and the Owens Valley. On the second day on the trail, our friend Noe joined us, a welcome surprise. He brought us some water which helped us avoid a 40 mile water carry.
Overall, the trail was beautiful, well maintained and a joy to hike. There is one detail that I think is very important to know however. At around mile 40 there is a "conservation camp", a euphemism for a prison fire camp. We had read online that we could obtain water at this location. Upon arriving and filling up water, we were promptly informed by a guard that we had to leave. The guard was very nice about it, but he did inform us that while there had been no fence, we were now on prison grounds, around some "very dangerous felons" he joked. While we were able to obtain water at this location, it would be a gamble to rely on and should be avoided.
Matt's trip report: https://www.mattymorrison.com/back